Google and Facebook ads to give a steady stream of new enquiries
Advertising for Extra Enquiries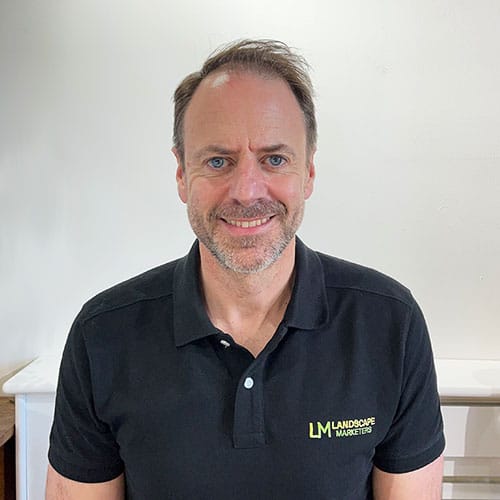 Do you own a Landscaping, Gardening or Tree Service company and want to increase your leads, sales and revenue?
We can help scale your business to the next level with the confidence that your marketing will support sales. We set up reliable lead generation systems that will give you a steady stream of new enquiries every week.
Pay-per-click Advertising
Pay-per-click advertising (PPC) is a fast and effective way to generate new enquiries. Being experts in the landscaping and gardening sectors we know which keywords to target and the best ways to generate results for our customers and can quickly set up an advertising campaign for you that will get the phone ringing.
We specialise in Google and Facebook Ads and will use one or both platforms depending on the market you are targeting and budget you have. We set up landing pages and A/B test campaigns to continually improve the results we generate for our customers.
Targeting
One of the main advantages of PPC advertising is the ability to target potential customers based on their location, demographics and interests. By targeting your adverts at your ideal customers you can improve the quality of enquiry received.
Measurable and scaleable
Pay-per-click advertising in highly scaleable making them a great option for all sizes of business. You can start with a small budget and when you know it is working and have an acceptable cost per enquiry increase the budget safe in the knowledge that the number of enquiries will also increase.
We measure all enquiries that come in from advertising so we can report back the cost per click and cost per enquiry and you have complete control over your advertising campaign.
Advertising campaign setup
We will set up all elements of the advertising campaign for you and target the searches and locations that will give you the best return on your investment. We create custom landing pages that are focused on turning advert clicks into new leads and appointments.
Our experience in the landscaping and gardening sectors means we know the most effective keywords to target to keep costs down while getting high quality enquiries. We also know which negative keywords to use to ensure you aren't wasting money on clicks that have little chance of turning into a lead.
Advertising campaign management
We manage campaigns manually rather than letting Google auto-optimise. Every week we check the searches and results and adjust campaigns where necessary adding additional negative keywords to continually refine and improve your campaign.
By creating multiple versions of an ad we can test them against each other to see which works best. We also test different combinations of keywords, bid prices and landing pages to find the optimal setup for your advertising campaign.
Tracking and reporting
We track all enquiries you receive from your online adverts so can report back on the number of impressions, click and conversions along with the cost-per-click and cost-per-enquiry. By using these metrics we can review which campaigns are performing well and improve those that aren't.
We are experts in marketing for Landscaping, Gardening and Tree Service companies and can offer a variety of marketing services to help you get more enquiries and grow your business.
Marketing Services for Landscaping, Gardening & Tree Service Companies