Free Marketing Guide for Landscaping, Gardening & Tree Surgery Companies
How to increase your Leads, Sales and Revenues with Effective Online Marketing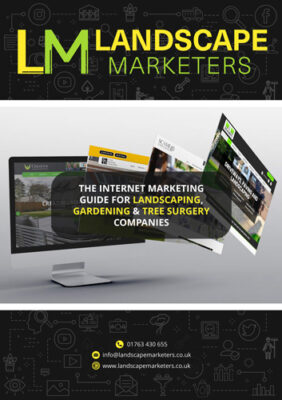 This 24 page guide shows a step-by-step process for how Landscaping, Gardening & Tree Surgery companies can improve their online marketing to increase their enquiries, sales and revenues.
This Free 24 page guide covers the key areas Landscaping, Gardening & Tree Surgery Companies should pay attention to in their marketing:
1. Website Conversion
The key things you need to do to ensure your website is optimised to convert visitors into callers.
2. Search Ranking
The most important actions to ensure your website ranks well in search engines for your services and location.
3. Online Advertising
A lot of companies waste large sums on ineffective advertising. Our guide shows the most important actions for success with online adverts.
4. Social Media
The best way to use social media and video to support your online marketing and engage with customers.
5. Email Marketing
A very effective way to generate new enquiries, re-engage with people you've quoted for and keep in touch with past and present customers.
6. Lead Conversion
As important as generating lots of enquiries is turning them into profitable work. These are the best strategies we have found for doing that.
Fill in the form below to receive a FREE copy of the Internet Marketing Guide
Your website is the foundation of your internet marketing strategy. If it doesn't give a good first impression and convert visitors into enquiries the rest of your marketing will have little impact.
Our Online Marketing Guide covers the key things to check and changes to make to get your website working effectively:
User friendly design
Site structure
Page layout
Navigation
Service and past project pages
Benefits to having a blog
Site speed
Mobile friendly design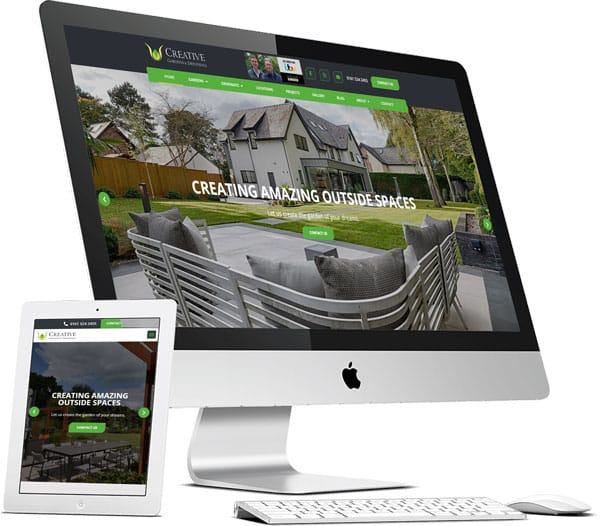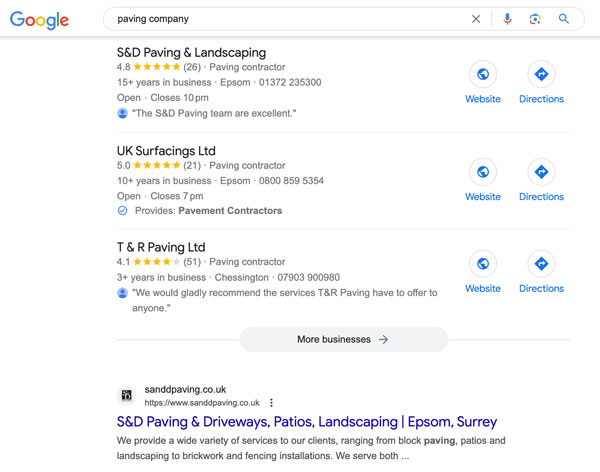 Search Engine Optimisation
Ranking well in Google when someone searches for popular keywords like "landscape gardener" and "paving company" will guarantee quality enquiries every week.
There are 5 key parts to SEO that we cover in the Guide:
Google Business Profile
Google Maps listing
Website optimisation
Link building
Online directories
Facebook, Instagram, LinkedIn, TikTok and YouTube are great for showcasing work you've done and showing the human side of your business with photos and videos of your team at work.
People will often visit your website then have a look on social media to see what you've done recently. The Online Marketing Guide covers the best way of using social media to support your business:
Brand awareness
Post content
Video marketing
Relationship building
Reputation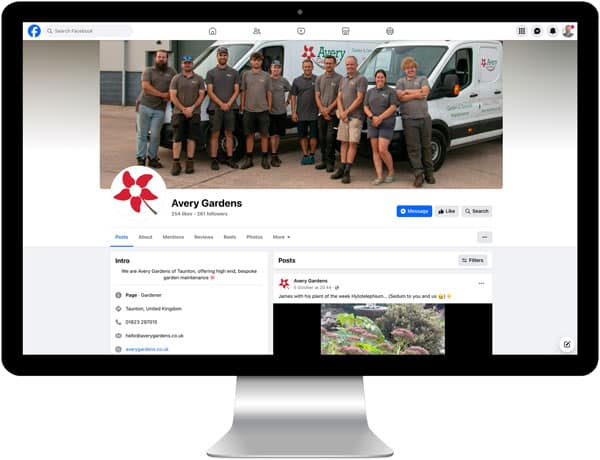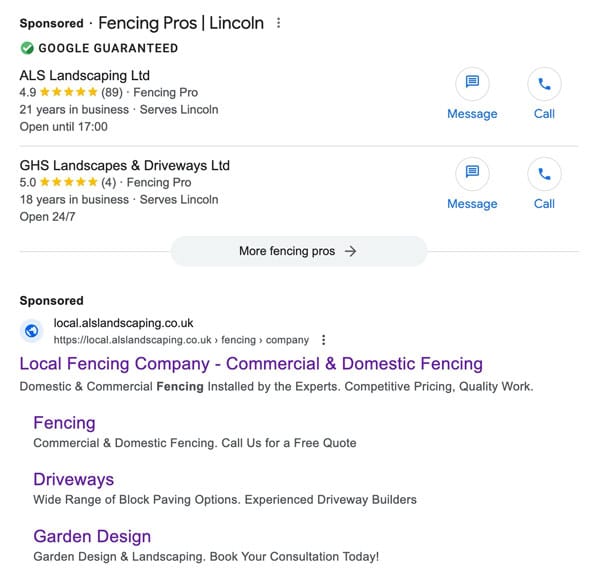 Online advertising is a very effective way of getting more enquiries quickly. Google and Facebook are the primary channels and they can help you get a steady stream of new enquiries each month.
When they are set up correctly adverts will give you predictable, measurable results than can be increase or reduced depending on how busy you are. Our Marketing Guide covers the main online advertising options:
Google PPC adverts
Local Service Ads
Facebook adverts
Keyword targeting
Advert text and enquiry tracking