From Content and Management to Advertising and Engagement
Social Media Marketing Success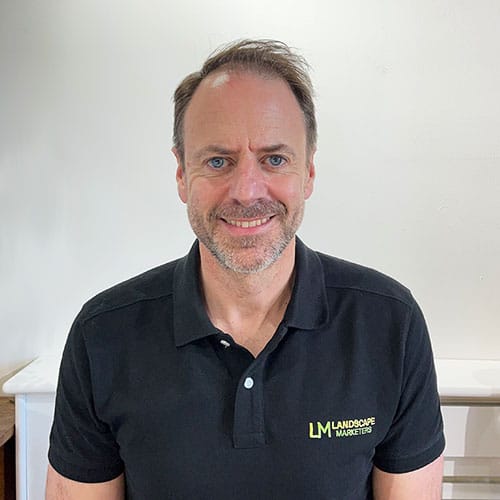 Do you own a Landscaping, Gardening or Tree Service company and want to increase your leads, sales and revenue?
We can help scale your business to the next level with the confidence that your marketing will support sales. We set up reliable lead generation systems that will give you a steady stream of new enquiries every week.
Benefits of Social Media
Using social media effectively can be a challenge but with our expertise in the landscaping and gardening sectors we can help you to make the best use of it. There are a number of benefits to using social media well:
Increase brand awareness – by using a consistent style across your website and social media channels you can improve awareness of your brand. That follows through with your social media posts so your customers are aware of your range of services and view your company in a positive light.
Improved customer engagement – one of the biggest benefits of social media is that it gives you an opportunity to make a personal connection with your customers on the platform they use most. It also gives them an easy way of recommending you to friends and neighbours in their local community.
Increase enquiries – an effective social media strategy will help drive more traffic to your website and increase the number of enquiries you get. Using a combination of photos and videos of work completed and your team and providing timely and useful information enables you to stand out from the crowd.
Targeted advertising – social networks such as Facebook, LinkedIn and Instagram have a vast amount of data on their users allowing businesses to target advertising at very specific audiences. This allows you to target users based on their age, location, gender and interests to make sure your adverts are only seen by the most relevant people.
Improved search ranking – a strong social media presence can improve your search ranking with Google and Bing using signals from social media platforms to help ranking websites. By creating high quality content and building a strong social media following you can improve your search ranking and therefore the number of visitors your website gets.
Social Media Marketing
At Landscape Marketers we provide a comprehensive social media marketing service for all the main social media channels which covers:
Account setup, banner and profile images
Social media strategy and planning
Content creation and posting
Paid social media advertising
Campaign optimisation and analytics
We are experts in marketing for Landscaping, Gardening and Tree Service companies and can offer a variety of marketing services to help you get more enquiries and grow your business.
Marketing Services for Landscaping, Gardening & Tree Service Companies